Welcome! My name is Preston Fava
Ice hockey is one of my favorite sports. I have been playing hockey since I was five years old. Hockey requires exceptional ice skating skills, terrific stick handling, and a vast amount of awareness and hockey knowledge. You can only acquire these skills with good coaching, listening to instructions, and constant practice.

Hockey is a rough rugged sport. You can't whine or complain when you're hip checked into boards or hit from behind, its part of the game. So, you must build up your body strength, stamina, skating speed, endurance, and learn to control the puck with your head-up. This requires many hours of practice drills and hard-work.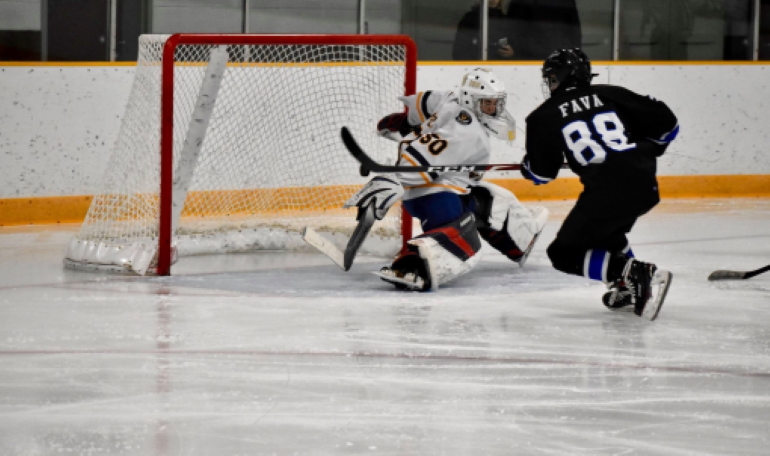 Preston #88 playing for the Cape Cod Lightning quickly pivots to score goal!